I've Forgotten How to Flirt
I'm going to let you in on a somewhat embarrassing secret.
I have forgotten how to flirt.
I know, I know, it sounds ridiculous. It's fine, I give you permission to point fingers and make fun of me. But I am being completely serious! Luckily, I'm 100 times LESS awkward around guys than I was 3 months ago when I was a fresh RM. Unfortunately, however, the ability to coyly wink and win over a man's heart has
not
yet returned to me. For the first two weeks of EFY, I did not flirt with
a single guy.
I
SWEAR.
I rolled my eyes at all of the counselors that were paying more attention to each other than to their kids and did not even attempt witty banter with
anyone
. This week I've finally given it a bit more of a go and I've managed a few mischievous smiles and flirtatious waves....but that's honestly been the extent of my attempts.
Oh my, I'm a lost cause.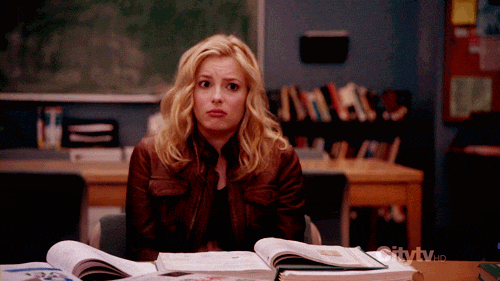 ...or am I?
Honestly, what I think has happened is that coming off of my mission, I am just NOT interested in "playing the game." On my mission, I learned how to be bold and straightforward with people. None of this "flirting" with the gospel thing. People either were working towards baptism or they weren't. People were either
keeping commitments or they weren't. We didn't spend a lot of time with people who drifted around "trying out" every religion. You were either going to be serious about meeting with us or we would move onto someone who was a little more elect. I think that attitude has transferred over into my dating life and now I'm not remotely interested in wasting time with the guy who sweet talks every girl he encounters (definitely a few male counselors like that on the team this week).
Quick flashback to my love life of the last three months: I did have a little fling with someone in my singles ward. [Maybe "fling" isn't necessarily the right word, since that wasn't my intention going into it, but it only lasted about 2 weeks so in my mind it's a fling.] Here's the thing, though: as far as I can remember,
there really wasn't any flirting involved
. I'd just gotten off my mission, he'd gotten off my mission only a couple months before me, we both served in Florida [different missions], and THAT was how we first connected. After the initial "spiritual connection" thing, our dates consisted of activites like going to the temple, teaching with the missionaries, dancing at our Cinco de Mayo FHE, and making my favorite Honduran food from my mission
(mmm...baleadas!)
. So yes, I guess we were kind of like RM nerds. Whatever. But my point is that there was none of "the game" involved. I knew he liked me, I was interested as well, and so we decided to give it a try. That was it! We were super straightforward with each other the whole time, and I liked that.
So the real question is...do I need to try and re-learn how to flirt?
I managed to find a guy and have a relationship with him with no initial flirting. Granted, it didn't last very long and from my description of it, you're probably still pointing your fingers and laughing. However, now that I'm off at EFY I'm realizing that without employing some handy flirting tools, it might be impossible to catch anyone's eye. Flirting is the way it's done around here.
What do you think? Is it possible to navigate the dating pool without flirting? Or do I need to blow the dust off my handy "Flirting 101" book?
kisses,
the charmer
Oh, and if you're wondering what happened to the other RM I mentioned in my story.....here's the ending. He was a great guy, but it all happened just a little too fast for me. He was thinking a lot more seriously than I was. Plus, add in the fact that I was leaving for EFY all summer....and, well, in the end it just...ended. Nothing too dramatic or exciting. I just left, and that was that. [Cue my theme song:
#runawayfromlove
.]